SHIPPING in all EU - For FREE

Our tubes are the result of nearly two decades of experimentation and refinement. We are the only skate company that offers tube profiles that are not simply curved but include features such as flat points and ridges to improve their performance. The features on our tubes are strategically included to influence how the tube bends under the pressure of a stroke, and to improve performance. We have validated our tube designs with mathematical modelling to provide a highly tuned on-ice performance for each of our tubes.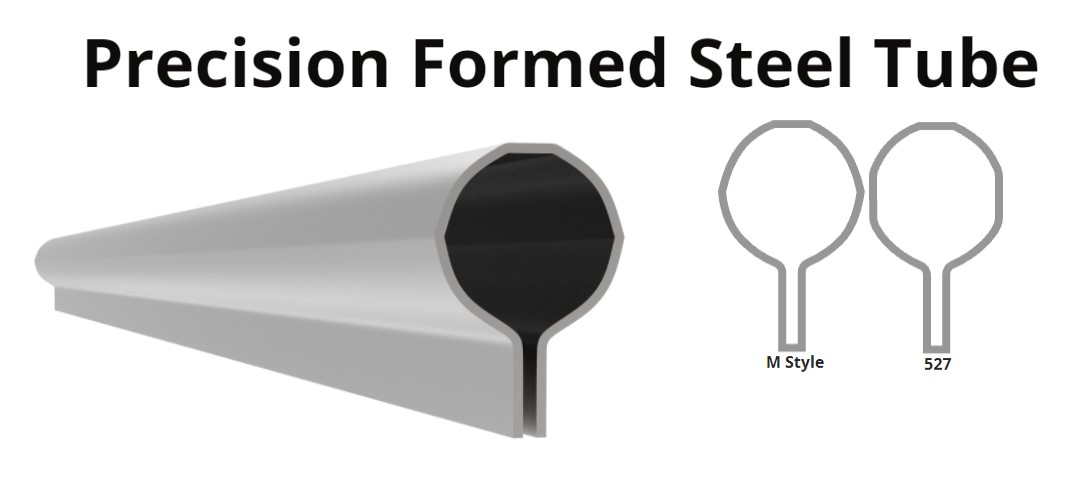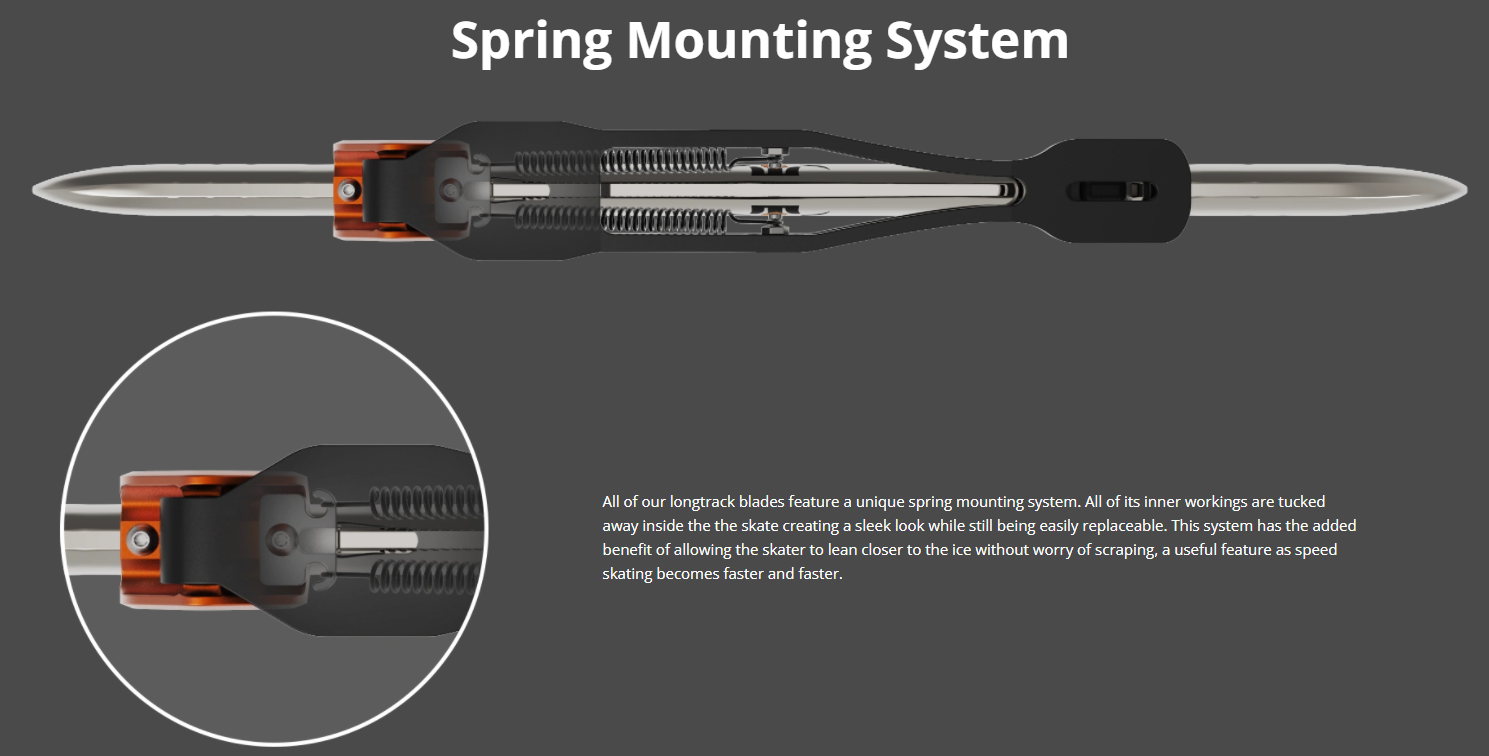 All of our longtrack blades feature a unique spring mounting system. All of its inner workings are tucked away inside the the skate creating a sleek look while still being easily replaceable. This system has the added benefit of allowing the skater to lean closer to the ice without worry of scraping, a useful feature as speed skating becomes faster and faster.
Our 527 blades have been on the market now for some time and have achieved success in both World Cup and Marathon events. Because of its more flexible characteristics it is generally suited to lighter skaters or skating applications where peak forces are less. The 527 will give you confidence in your skating strokes by gently steering into the push for you, allowing a slightly more passive type of technique. The steering and control gains of this blade are accompanied by a spritely and light feel on the feet. The newest addition to our blade line-up is the M-style, created by merging the best of the past with modern ideas and developments. This blade will accomomdate heavier and more powerful skaters, with outstanding stability and pressure needed to reach higher speeds with confidence. The M-style has the unique ability to be able to steer mid-push, allowing the skater to be more responsible in challenging conditions. Feeling is delivered in a way that encourages the skater to push the limits. This blade likes to be skated hard and will reward you for it!

- Stiffness: Soft
- Turning: High
- Feel: Medium
- Pressure: High
- Blade: Bi-Metal
- Bridge Type: Aluminium